Car Rental Lot Locations for VPS - Fort Walton Beach - Okaloosa Regional Airport
Ft. Walton Beach Airport - Okaloosa Regional Airport (VPS)
1701 State Road 85 North
Eglin AFB, FL 32542
Phone: (850) 651-7160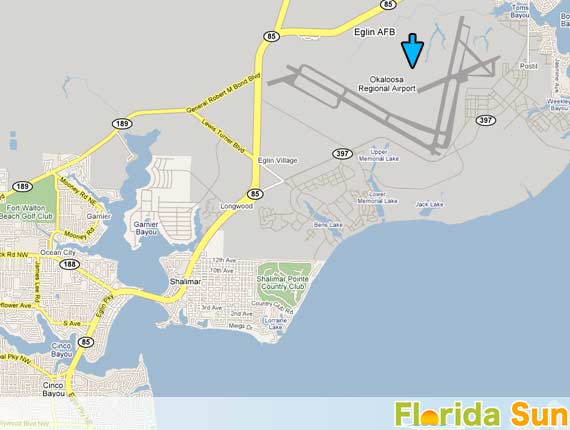 Okaloosa Regional Airport (IATA: VPS, ICAO: KVPS, FAA LID: VPS) is an airport on the edge on an Air Force Base located near Fort Walton Beach, in Okaloosa County, Florida. The airport provides essential scheduled commercial air passenger service for a large portion of the Northwest Florida area.
Okaloosa Regional Airport is served by eight airlines providing non-stop service to six cities in the Southeastern United States. In 2005 the total passengers that flew out of Okaloosa Regional was over one-half million. There is a demand for more flights to and from Okaloosa Regional Airport. As a result, the airport is looking forward to expanding its terminal by adding additional gates. This means more room for rental car companies and a better selection of autos for consumers.
The Okaloosa Regional Airport (VPS) has over fifty ground transportation companies, servicing passengers to and from the Northwest Florida Panhandle area. This includes everthing from buses and taxis to car rentals.
Rental Car Information for Ft Walton Beach - Okaloosa Regional Airport
VPS's airport Rental Car Service Center is located on the lower-level in the Baggage Claim Lobby of the Fort Walton Beach Airport. All of our partner rental agencies are located in the terminal.

Getting around Fort Walton in your Rental Car
Florida Sun Car Rental offers rental cars for Ft Walton and beyond. Our rates our often lower than posted. View our rental car fleet for more info. Contact us today for your Florida rental car quote.