Car Rental Lot Locations for TPA - Tampa International Airport
Tampa International Airport (TPA)
5503 West Spruce Street
Tampa, Florida 33607
Phone: (813) 870-8760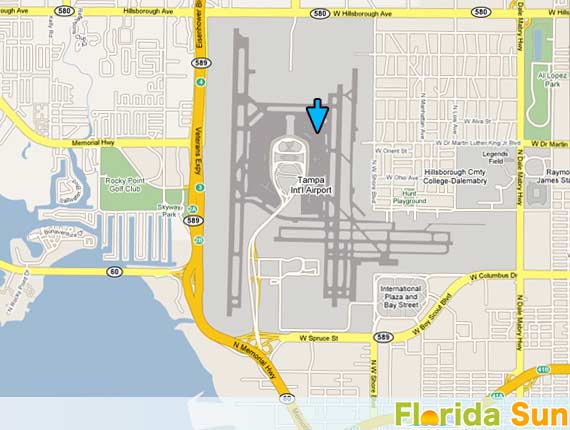 Tampa International Airport (IATA: TPA, ICAO: KTPA, FAA LID: TPA) is a public airport located six miles west of the central business district of Tampa, in Hillsborough County, Florida, United States. This airport is publicly owned by Hillsborough County Aviation Authority. It serves the Tampa Bay Area and has been widely praised for its attractive architecture and hassle-free design. The airport was known as Drew Field Municipal Airport until 1950. Tampa International Airport currently serves as a focus city for AirTran Airways.
Tampa Bay was actually the birthplace of commercial airline service. The St. Petersburg Tampa Airboat Line began operations on New Year's day 1914 flying between the St Petersburg and Tampa waterfronts. A Benoist Flying Boat flown by pioneer aviator Tony Jannus was used on the first flight. Unfortunately the airline ceased operations by the middle of the year.
Now that you have landed in Tampa you'll need a rental car.
Rental Car Information for Tampa International Airport
All of our agencies rental counters are located on-site, across the walkway in the Red Baggage Claim Area and across the walkway in the Blue Baggage Claim Area.
If you want to rent a vehicle before arriving at the Tampa International Airport, look no further than our Florida car rentals.

Getting around Tampa in your Rental Car
Florida Sun Car Rental offers rental cars for Tampa Florida. Our vehicle rental rates our often lower than posted. View our rental car fleet for more info. Contact us today for your quote.